Academics
at Our Lady of Lourdes
Our Lady of Lourdes provides a comprehensive educational program designed to challenge and support students at all levels, resulting in a seamless transition from preschool through 8th grade.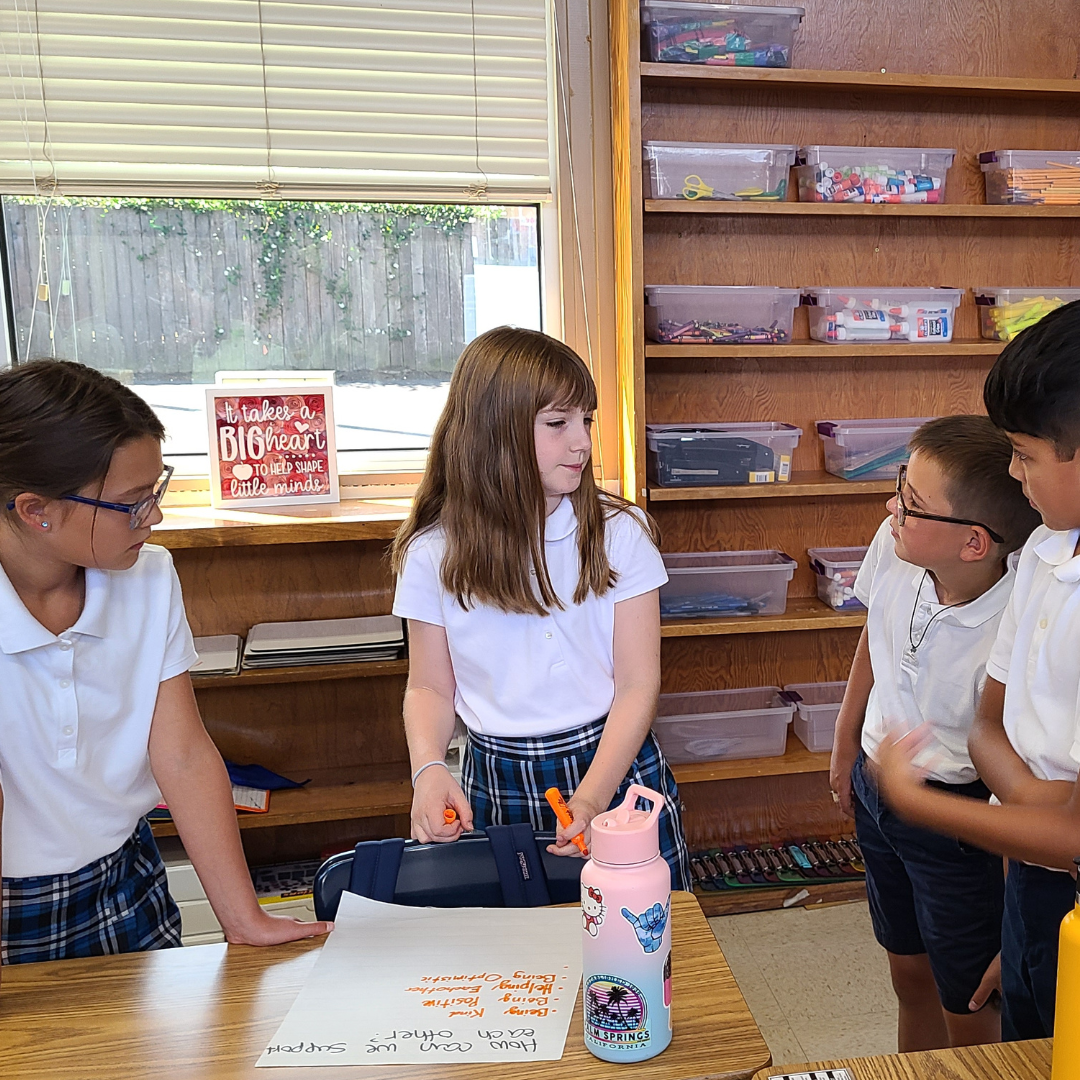 Expect rigorous academics and high standards. Our highly qualified teachers are themselves life-long learners. They engage in ongoing professional learning to meet students' learning needs. Through Professional Learning Communities (PLC's) weekly staff meetings, collaboration with teachers from neighboring schools, conferences, and staff-wide trainings, teachers regularly share expertise and work collaboratively to develop strategies for improving the academic performance of all students.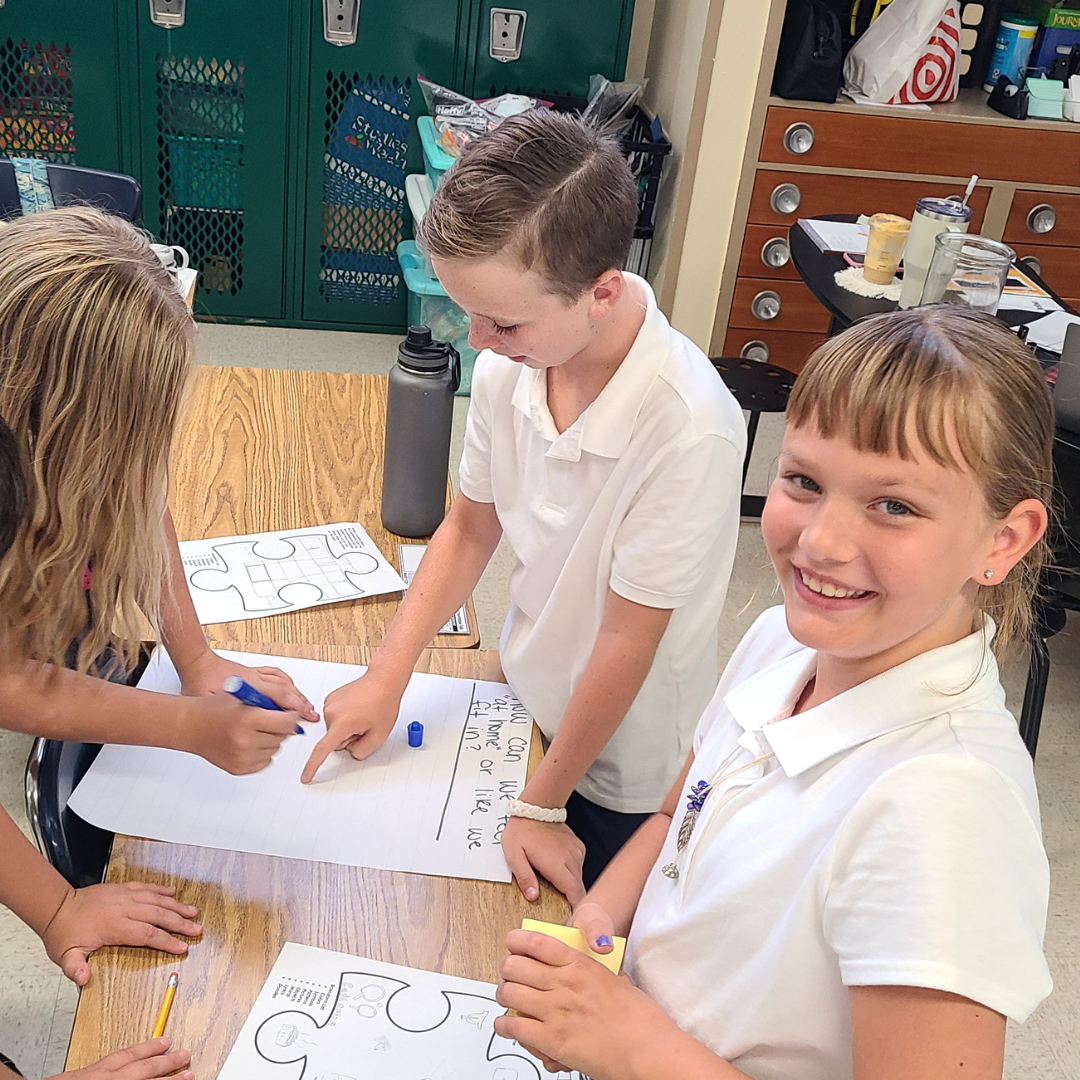 Strategies for student learning
Classroom teaching strategies include differentiated instructional methods, cooperative learning, concept attainment, integrated thematic units, team teaching, hands-on learning, multi-age projects, independent research, and real life applications structured to meet the needs and abilities of students. Communication skills, teamwork, use of technology, critical thinking, and problem-solving skills are emphasized.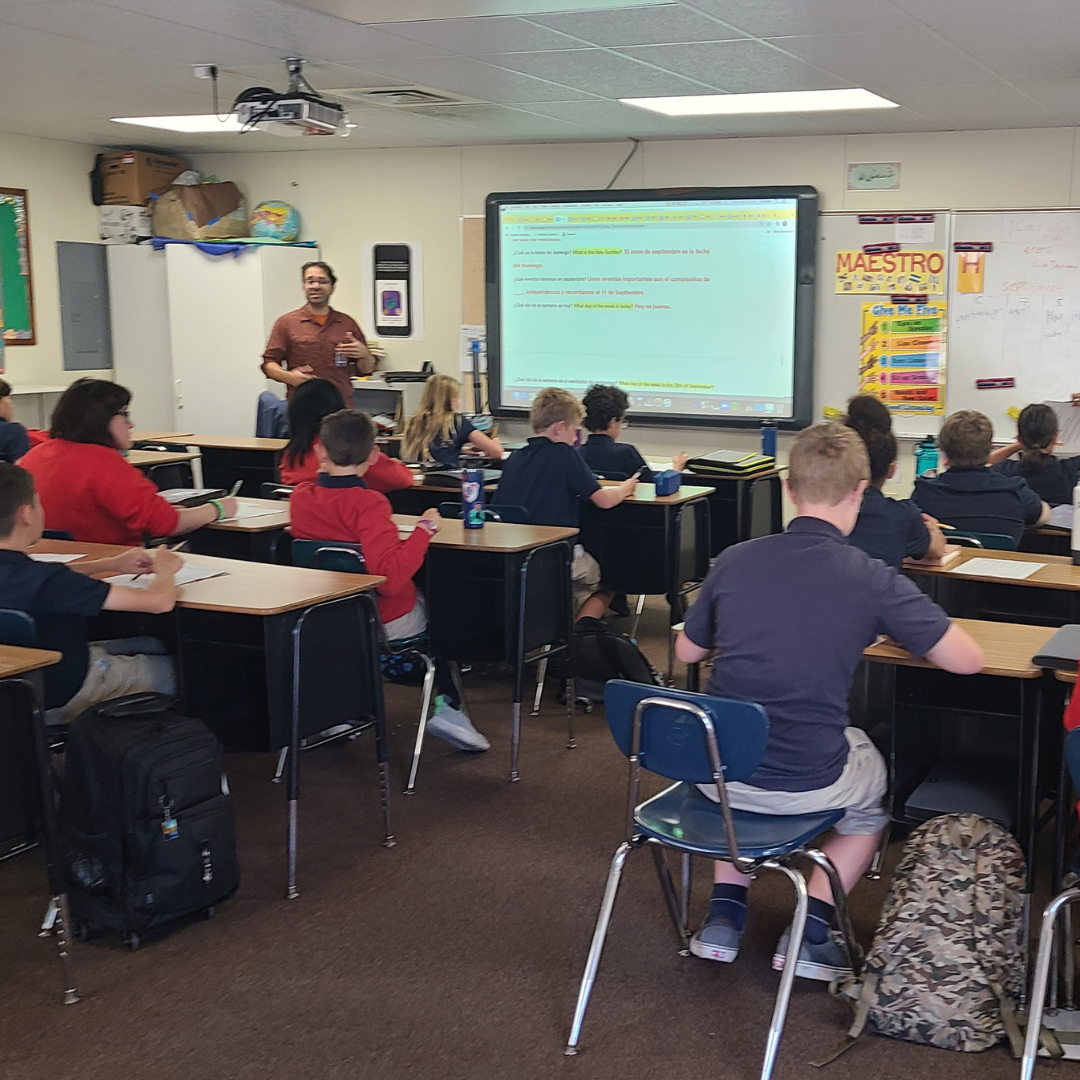 Our commitment to your family
Our Lady of Lourdes is committed to meeting the needs of students with a variety of learning abilities. Math and Language Arts programs are structured to provide appropriate instruction for students – whatever their level of ability.
Our K-2 leveled language arts program is designed to ensure that all students have a solid grasp of basic reading skills before entering 3rd grade.
The standard for the middle school math program is for students to complete Algebra I. Higher achieving math students may complete geometry in the 8th grade, giving them a head start in high school.
Standards
, Common Core,
technology
, and subjects studied
technology in the classroom
Up-to-date technology is used throughout the school for both teaching and learning. In addition to a full computer lab, tablets are integrated into several classrooms, and Interactive Panels and Swivl cameras are installed in classrooms. These technologies help teachers reach students in innovative ways and allow students to participate more fully.
Language Arts
Library
Mathematics
Music
Physical Education
Religion
Science
Social Studies
Spanish
Study Skills
Technology

Winter 2022
MAP
test results
Every grade level scored above the national norms for both math and reading.