Mission: The Learning Resource Center ensures that all students have access to the best Catholic education possible.

Philosophy: We believe that every student is a child of God and learns in their own way. The LRC has invested in resources that support unique and diverse learners.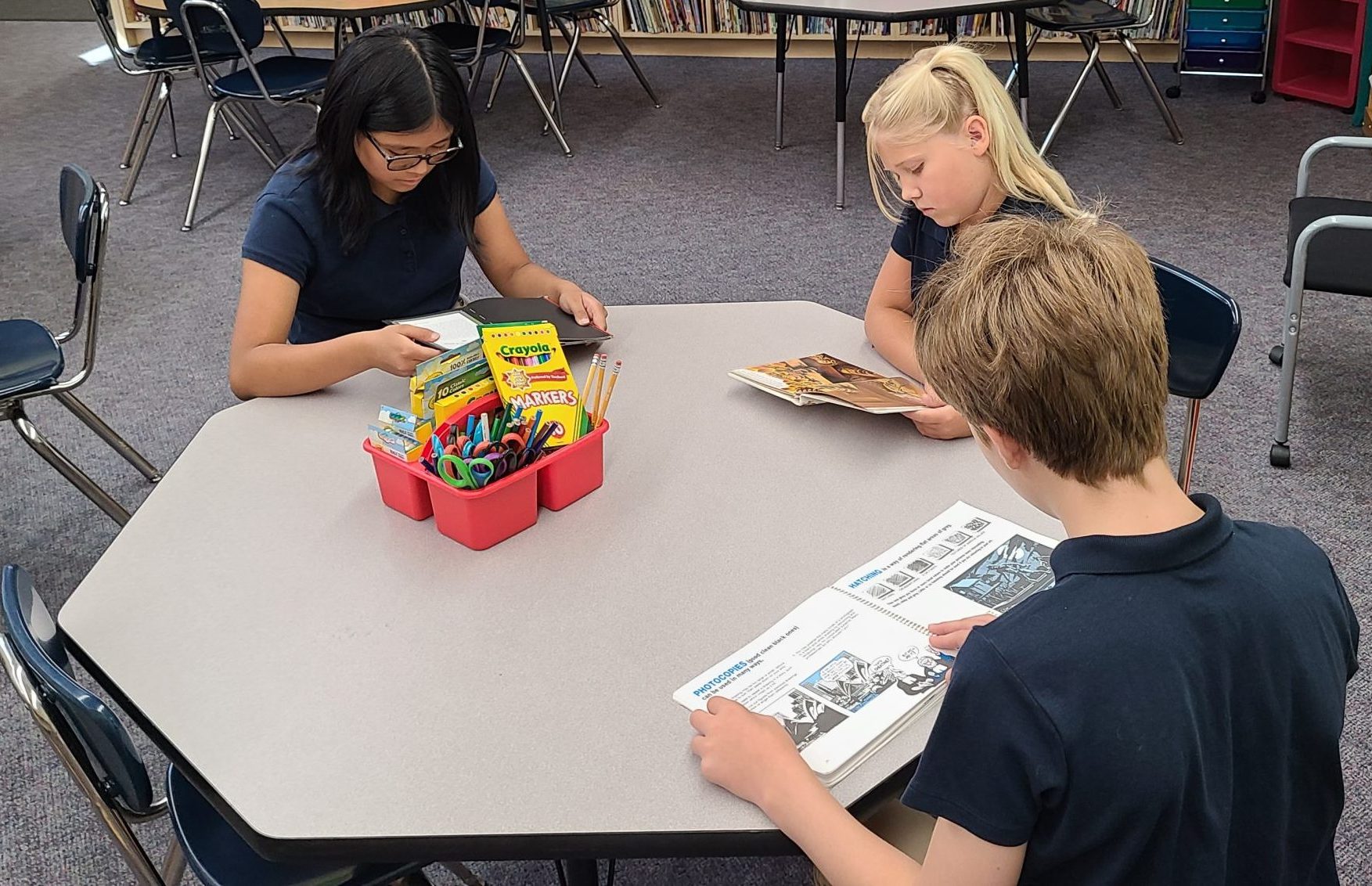 • All students are eligible for referral to the LRC.
• A collaborative team approach is used to create an Individualized Learning Plan (ILP) for students referred to the LRC. A student's team consists of teachers, parents, and LRC teachers.
• Individualized Learning Plans provide classroom accommodations and modifications so that students can be successful in the classroom. In some cases, students may also receive extra support within their classroom or specialized small group instruction outside of their classroom.
• The LRC team may recommend outside services and help with referrals to such services.
• We have a close, beneficial relationship with our neighborhood public school to coordinate a variety of services including learning support, social/emotional support, speech, occupational therapy, and physical therapy for qualifying students.
• Title I math and reading support is provided on site for qualifying students in the Vancouver School District.
• An on-site reading tutor is available for an additional cost.
*If your child has a known disability, please let us know early in your application. This way, we can work to coordinate services for your child before they begin school. Due to limited support staffing, Our Lady of Lourdes Catholic School may not be able to provide appropriate services for students with more complex needs.
Media Center Specialist & Learning Resource Coordinator
I am committed to helping students develop a love for reading, while also engaging them in learning important library, media, and technology skills to amplify their potential. I have a passion for ensuring that all students have access and a pathway to learning. I hold a BA in Social Work and an MA in Teaching from the University of Portland.
Learning Support & Title 1

My ultimate goals as a teacher are to assure all students that they CAN learn, to make learning as fun as possible and to cultivate relationships with students and their families.