Meet the incredible faculty and staff at Our Lady of Lourdes Catholic School. Not a day will go by without their compassion, reverence, professionalism, joy, respect, creativity, humor, kindness, honesty, loyalty and trust being shared with their students and colleagues.

Our school continues to look beyond the curricular areas by developing the whole student – education of the mind and heart. Our school is staffed by teachers who believe unquestioningly that all children can and must learn, regardless of income, status, or race. Equally important is the teachers' dedication to one another, and their determination to improve the lives of their students.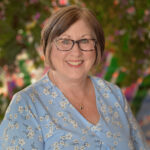 Before I started in the office in 2004, I was a staff assistant for several years in Kindergarten. I gradually branched out to assist in Kindergarten through 2nd grade.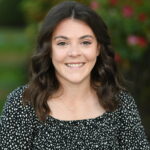 I received a B.A in Elementary Education and M.Ed with an endorsement in ESOL from the University of Portland. My passion for education lies in empowering students and sustaining a lifelong love for learning right alongside them.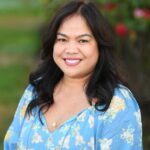 I was born and raised in the Philippines. My volunteer work through my daughters' schools led me to working with children. I aim to make a positive impact on your child's education while working together with the primary teachers and staff.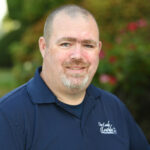 My goal for my Physical Education classes is for students to form a lifelong love for a variety of physical activities.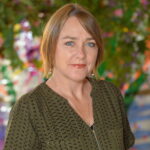 My ultimate goals as a teacher are to assure all students that they CAN learn, to make learning as fun as possible and to cultivate relationships with students and their families.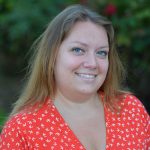 I am so incredibly excited to be here at OLL! This is my fourth year at Lourdes, first year as teacher! I am thrilled to be here teaching preschool. I have a Bachelor's in Fine Arts from Eastern Washington University and just earned my Masters in Education, also from Eastern Washington University.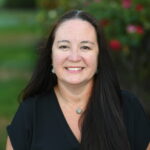 I received my B.A. in Elementary Education from Washington State University and finished my Master's Degree with an emphasis in Technology. Continuing to grow and learn is an important part of being a teacher.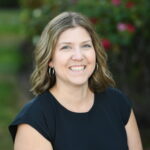 I love what I do! I have a BA in English Literature with a Secondary Ed. Credential in Language Arts. Teaching is a passion of mine, and I thrive on having students come back after graduation to say that they used what they learned in my class later in life.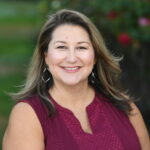 I have been teaching kindergarten through second grade for over 20 years. I received my Master's degree in Education with a reading endorsement at Washington State University in Vancouver.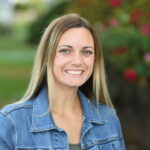 I feel blessed to be a part of such a welcoming community! As a teacher, I believe in camaraderie, empowering students to find their full potential and encouraging them to creatively explore all the wonders of this beautiful life. Learning and growing together should be fun! I achieved a BS in Psychology from PSU and a MA in Teaching from George Fox University.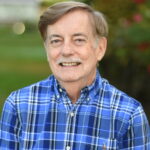 I have taught previously for over 40 years and received my Postgraduate at the University of Portland. I was asked to come to sub as an assistant years ago and I never left! I love this position!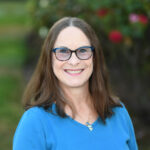 I hold a BA in Arts and Letters (Music Education) and Psychology, Portland State University, and I love to sing, and play piano, guitar, and clarinet.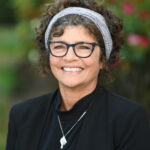 7th Grade Math / Religion / Art
I taught in public schools for 20+ years and earned my Masters from Washington State, Vancouver. The last two years I felt a tug in my heart to teach Faith Formation to our younger children. I want students to feel the love and mercy of God each day. By understanding who we are as Catholics, we can stay united in our beliefs.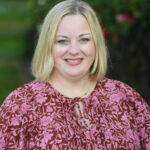 I am so excited to be a part of the staff at Our Lady of Lourdes! My goals are to assist staff and families with the ins and outs of being a member of this big family as best I can. I have a Bachelor of Arts from the University of Oregon – Go Ducks!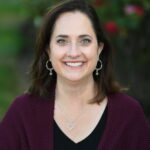 I am thrilled to share my passion for Catholic education and feel blessed to be a member of this wonderful staff of educators. I hold a BA in Elementary Education and an MA Ed in Educational Leadership, Northern Arizona University.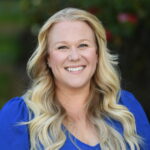 I am honored to be a part of the OLL community as both a parent and a preschool aide! My goal is to help our students build confidence in their emotional, educational and social abilities. I believe that early education is essential to a child's love of learning and I am grateful to help instill this in our preschool classes.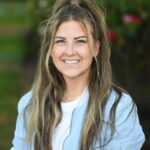 It is so fun to sing, dance and play games when I am teaching skills and building academic excellence. Lourdes is such a special community of students, parents and staff where everyone supports one another and keeps the faith alive every day. My goal is to instill excitement for learning and ignite a flame inside each child to live like Jesus and love one another unconditionally with tolerance and grace.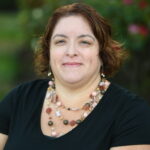 I run the school's scrip program. My goal is to find vendors, focusing on local vendors, who will benefit our families with their services or goods and give us larger returns.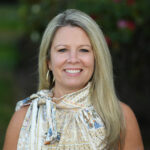 I have been a part of the OLL family as a parent, substitute teacher, and now a teacher. Having taught at many different schools I can truly say this is a very special place to be! I have an MA in Teaching, Elementary Education endorsement K-8.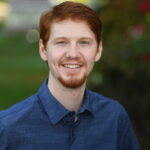 I am excited and blessed to join this great community! In my classroom, my goal is not only to teach students the importance of mathematics, but also the skills that will prepare them for a successful future. I received my BA in Education from WSU – Vancouver with certificates in Middle Level Mathematics, Elementary Education, and English Language Learners.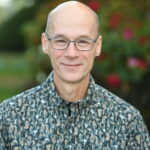 My missions is to engage students in the understanding that life, like science, is an ever eventful process of inquiry and problem solving. Explore, ask questions, and remember that the purpose of education is life after education.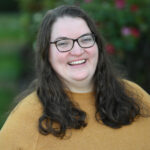 My favorite part of our school is the relationships with the students and their tremendously supportive families. I received a BA English & Irish Studies, College of the Holy Cross, and an MA in Teaching, University of Portland. I love to teach because I love learning. I am always on a quest for knowledge which is why I am only one state away from my goal to visit all 50 states!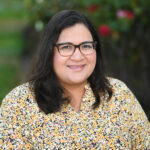 After being a part of the OLL community for over 20 years, I am excited to join the incredible team here at Our Lady of Lourdes school. I look forward to being a part of your student's educational journey.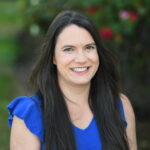 Media Center Specialist & Learning Resource Coordinator

I am committed to helping students develop a love for reading, while also engaging them in learning important library, media, and technology skills to amplify their potential. I have a passion for ensuring that all students have access and a pathway to learning. I hold a BA in Social Work and an MA in Teaching from the University of Portland.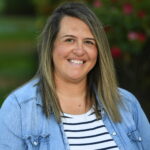 It's an honor to be a small part of students' early learning here at Little Blessings. My goal is to help children learn and grow while having fun! Little Blessings is a small community of team mates that help and accept one another. I believe that valuable learning occurs when children feel comfortable and happy in their classroom.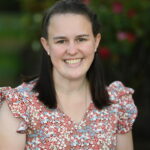 I have my Bachelor's degree and teaching license in Elementary Education, as well as my State Certification in Early Childhood Education. I value the importance of education starting in the early years to encourage children to learn social-emotional and academic skills in a fun, engaging environment.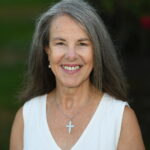 Admissions and Marketing Director
I so enjoy the friendships that I have made and will be making here at OLL, from the parish, the alumni, the parents, the students, to the faculty. We are blessed to experience this unique community.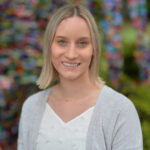 I have been a member of the Lourdes family as a student since Kindergarten. I graduated in 2016. I'm so excited to return to Lourdes as an instructional aide this year. I am currently studying to become a teacher and this offers me a wonderful opportunity in my career path.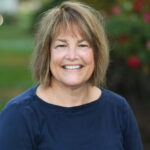 I have a B.A. in Anthropology and 5th Year Teaching Certificate K-8 from the University of Washington, Seattle. This is my 26th year of teaching in the Archdiocese of Seattle. My husband and I moved from Seattle to a houseboat in Portland and we're enjoying our new life on the Columbia River. My teaching goal is to make learning interesting, to spark curiosity, and motivate students to want to learn more. I am excited to be at Lourdes because of the camaraderie of the faculty and staff, and the welcoming community of parents and parishioners.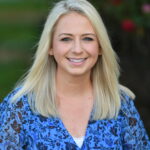 This is my sixth year here at Our Lady of Lourdes and I feel so blessed to be part of this incredible school! Working in preschool is an adventure and such a joy every single day.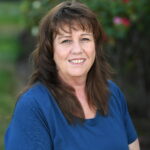 My first day in my new office on my new campus, there was a small construction paper note propped on my very empty desk that read, "Dear Mrs. Stewart I hope you will like being the new principal at Lourdes!" Oh, I do, child, I do. Our Lady of Lourdes Catholic School is a place of community like no other I've experienced. I was very happy in my 30 or so years with the Archdiocese of Los Angeles, but after just a few short months at OLL, I know in my heart, I will never go back. Thank you, Spirit, for bringing me here.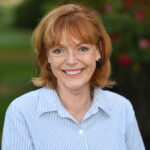 It is my goal to help and encourage students to achieve their academic potential by providing quality nurturing instruction and to build their self-esteem by offering numerous opportunities for success. I have a B.A. from Whitman College and an M.S. From Portland State University.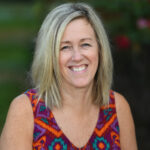 I have worked in various classrooms but have always been a part of the preschool program. I love sharing the excitement of school with the preschoolers and the hugs and loves are an added bonus!