Family
of God
service
program
We are all part of the family of God, brothers and sisters. Just like in our own family, we love and help each other however we can. We are also called by God to help and serve all of our brothers and sisters in our own community and around the world. When we are doing service, we are loving God, our family, and our neighbors.
Service helps us become faith-filled people and gives us the opportunity to demonstrate compassion, consideration, and respect for others. It also helps us celebrate, understand, and apply our Gospel values.
Service is incorporated into the school culture, ensuring that students learn the value of serving others in our local and global communities. Each class participates in a service project that serves our local or global community.
5th – 8th grade students have online service journals to reflect in and keep track of their service work throughout the year. Students carry their journal through these four years and can see the service they have accomplished.
The Family of God Service program is aligned with our Schoolwide Learning Expectations (SLE's). Every month, students learn a service virtue that parallels one of the SLE's.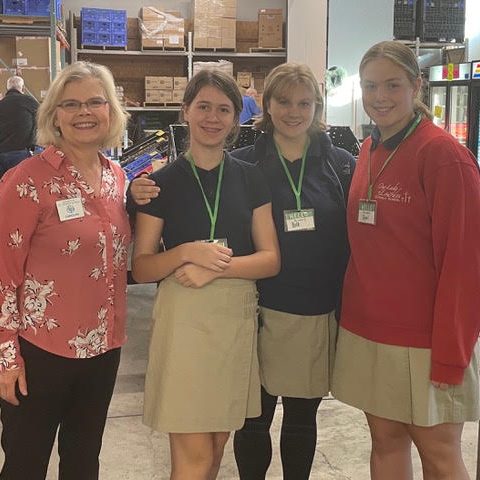 Every school year we keep track of TOTAL hours per student, and recognize top service students!
annual required service hours
5th grade – 5 service hours
6th grade – 10 service hours
7th grade – 20 service hours
8th grade – 30 service hours
Students can complete as many hours as they can over the summer, but will only get credit for half of the required hours for that school year.
"The Lord gives each of us a vocation, a challenge to discover the talents and abilities we possess and to put them at the service of others."